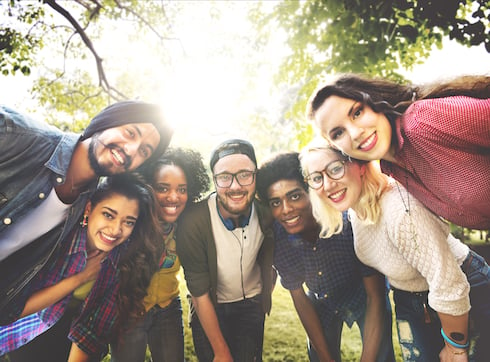 Northern Pennsylvania Regional College (NPRC) seeks to provide low-cost and accessible postsecondary education to underserved areas by bringing classes into communities across the region. NPRC is not a traditional campus-based college. We are not an online college, either. So how do we offer classes? NPRC operates more than fifteen community sites throughout the 9-county region with interactive television technology. Those nine-county regions include:
Cameron, PA
Crawford, PA
Elk, PA
Erie, PA
Forest, PA
McKean, PA
Potter, PA
Venango, PA
Warren, PA
NPRC also has additional locations in Erie County at the A.J. Palumbo Academic Center and Erie County Technical School where dual enrollment, degree courses, and workforce development training are offered to students.
How NPRC Provides Low-cost & Accessible Postsecondary Education
This technology uses real-time class instruction from one site and connects other sites across the region in the same virtual space, so there can be meaningful interaction and discussion between the instructor and students. This model of interactive teaching and learning, paired with the support system our Student Success Specialists provide, results in higher levels of achievement and student success. The approach we take, compared to strictly online learning, allows for the give-and-take of real-time interaction and reduces the higher rates of class non-completion seen by online programs.
NPRC's Partnerships Allow for Continuous Growth Throughout Northern Pennsylvania
New, convenient site locations are constantly developing for area students. These community partnerships are vital to NPRC so that tuition costs can be kept low for our students. NPRC continues to work with Girard High School and Union City High School for the fall 2018 term, while Corry Higher Education Council will be starting its first term with the college to offer real-time classes via interactive television technology. We have classrooms equipped in these locations for students enrolling in a degree or dual enrollment courses.
Classes and degrees are currently offered through a partnership with Gannon University that will continue until fall 2019. This partnership allows NPRC to provide fully accredited coursework for Associate Degrees in Business Administration, Criminal Justice, Interdisciplinary Studies, and Early Childhood Education/Early Intervention. Following degree completion, students can enter the workforce or transfer their earned credits to a four-year institution and work toward a Bachelor's Degree. Credits earned with NPRC are transferable to most colleges and universities.
The fall semester is already underway, but it's never too soon to meet with a Student Success Specialist. Check our website in October for an updated list of Spring classes. They will be found on our college course class schedule page. Registration for the Spring term begins November 7th.