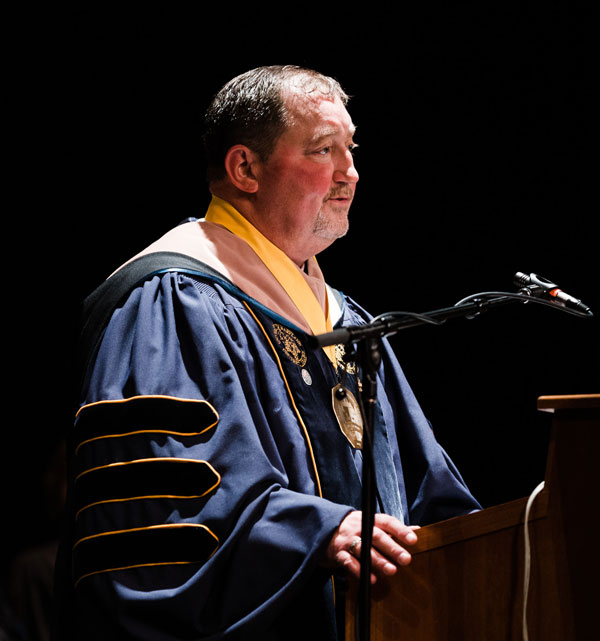 Office of the President
Ann Nelson
Executive Assistant to the President
814-230-9010
On behalf of the Northern Pennsylvania Regional College family, Welcome! We are glad you're here!
As the only public two-year institution serving northwestern Pennsylvania, we are excited to bring you opportunities that will help you discover your full potential. NPRC focuses on providing you with valuable academic experiences necessary to move ahead in your career, to a four-year institution, or directly into the workforce. Our model of real-time, interactive instruction provides you the ability to interact with your peers and instructors without being in the same physical space and without you having to leave your community. Our model also only requires that you have a high school diploma or equivalent credential, such as a GED, to begin classes. We work to ensure NPRC eliminates many of the barriers students face when seeking post-secondary education.
Although we are a new institution, established in 2017, we already have a record of success through a partnership with Gannon University of Erie. Graduates of the NPRC/GU collaboration have gone on to transfer to four-year institutions and into the world of work. Students at NPRC have a "pioneering spirit" as they pursue degrees that do not require them to leave jobs, family, and community behind. Education comes to them, rather than requiring them to travel or relocate.
Every member of the NPRC family is invested in your success. Our Student Success Specialists are there to answer questions, troubleshoot problems, and provide quality information; our faculty are highly credentialed professionals and educators who bring their knowledge and experience to share in the classroom. Classrooms often have a mix of dual enrollment high school students, traditional college students, and returning adults, resulting in a robust learning environment where our students learn from each other, as well as the instructor.
I invite you to explore all the programs we have to offer. Take some time to browse our website and learn about one of the most innovative colleges in the state and in the nation— a college dedicated to enhancing student learning and fostering community growth and workforce development. Welcome to NPRC!
Dr. Joseph T. Nairn
Founding President
Updates from President Nairn