Discover Your Career Today!
From Associate Degrees to Certificates, to Workforce Training – Start your education with NPRC at a location near you.
Affordability
By offering institutional aid and accepting local scholarships, NPRC is committed to making our degrees affordable to anyone with the drive to apply. We also offer a variety of payment programs for all students, regardless of their financial circumstances – because if you're going to invest in education, we want you to be able to succeed in all aspects.
Accessibility
NPRC continues to excel in offering accessible education through distance learning capabilities in classrooms throughout the nine counties we serve. And like community colleges, we are an open-enrollment college requiring no tests or entrance exams. All you need to register for classes is a high school diploma or the equivalent.
Achievability
Many of these NPRC's classes are located in high schools, college campuses, libraries, and technical centers, giving our students a classroom experience close to home without the need to relocate. We partner with these facilities to deliver class instruction at multiple sites across the region via live interactive video technology. In short, we make post-secondary education convenient for everyone!
We believe in lifelong learning and encourage continuous educational advancement for all. We are proud to be a leading open-enrollment, two-year college in northern Pennsylvania, offering quality education to those who may not otherwise have access to it.
Our real-time learning model combines the classroom benefits of traditional brick-and-mortar institutions with the convenience of distance learning. Students meet at a central location in their home communities and receive instruction through leading-edge technology, providing the added benefit of "classmates" in different classrooms across the region.
NPRC offers a variety of academic and workforce training opportunities specifically designed for the students and region we serve. No matter where you are on your educational or professional path, we'll meet you there.
Learn more about NPRC and how we can help you achieve your goals!

Growing up in rural Potter County, Pennsylvania meant if I wanted good educational and employment opportunities, I would have to move. When NPRC started offering classes less than 30 minutes from my home (almost an hour closer than the next closest college), my future was no longer dependent on living in a more urban area. I received a quality education without spending the tens of thousands of dollars on room and board a traditional school would have required. And now, I feel incredibly blessed to be a part of the team making this story possible for so many other people in rural Pennsylvania. NPRC's mission is a necessary one, helping serve a part of the population that has lacked affordable and quality higher education for decades. This school helped me avoid debt, find my path in life, and now, I have a job I love and opportunities I never expected.
Brian, NPRC Graduate

While attending NPRC, I am enrolled in 16 credits and working toward a degree in business administration. This switch is already positively benefitting me as a student. I have been keeping up with classes and shifting out of bad habits that may hinder my success. As someone who is diagnosed with anxiety and ADHD, it sometimes gets hard to effectively communicate. However, NPRC continues to provide opportunities to not only challenge myself, but to help me grow as a student, and more importantly, as a person. NPRC was my second chance. My second chance to help me build myself better, and I feel like my future is already better than what it was before NPRC.
Noah, Business Administration Student

My time at Northern Pennsylvania Regional College has been a great experience even through the COVID-19 pandemic. Never did I imagine doing a year of college in my own home and still be able to be on the Dean's List and be extremely proud. I am 39 years of age, and it has taken me this long to attempt college. I have to say that starting college at this age was hard. However, everyone at NPRC has made it easy for me to understand what it means to be studious. You can feel the care that is given to you through the staff at NPRC. The instructors are always willing to help and they will always answer the questions that we have. This college is a great way to get started on your new path through life. There are so many options to pick from if you are undecided.
Claudia, NPRC Graduate

I started with NPRC right after graduating high school in 2018. I was not sure what I wanted to do career-wise, but the criminal justice field had always piqued my interest. Before finishing my two-year degree with NPRC, I decided to transfer to a four-year university to further my education in both sociology and criminal justice. Without the affordability of NPRC and their knowledgeable staff, I would never have dreamed of being where I am today. I will be graduating from RIT in August of 2022 having majored in Sociology and Criminal Justice, as well as having minored in Criminal Justice. I am excited to start a career in the federal Criminal Justice system or within admissions/counseling in higher education. I plan to put myself through law school while working full time after graduating from RIT.
Ally, Former NPRC Student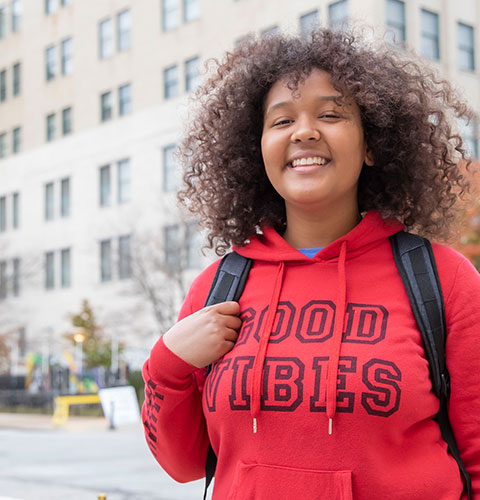 High School Students
Get a jump-start on your college education! Eligible high school juniors and seniors can take dual enrollment classes at Northern Pennsylvania Regional College to earn college credits. NPRC classes can be taken outside of normal school hours right in your community and credits are transferable to most colleges and universities. Contact a Community Engagement Specialist today to learn more about earning college credits in high school.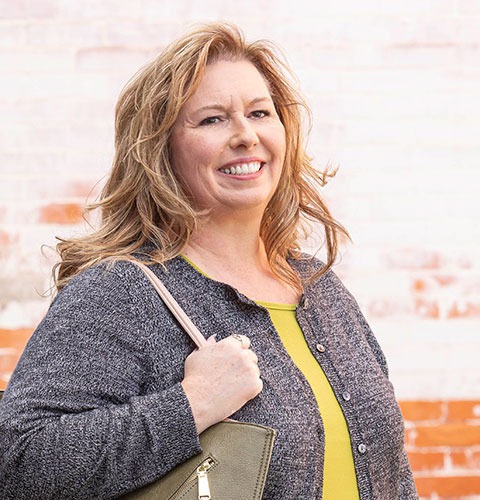 Adult Learners
Northern Pennsylvania Regional College can provide you with the education you need to move your life in the direction you want. Whether you have some or no college credits, maintain certificates of training, are making a career change, or seeking another degree, there are options for you here. NPRC will work with you to determine what course work is necessary for you to achieve your goals. Contact us today to connect with a Community Engagement Specialist who can help you develop an education plan!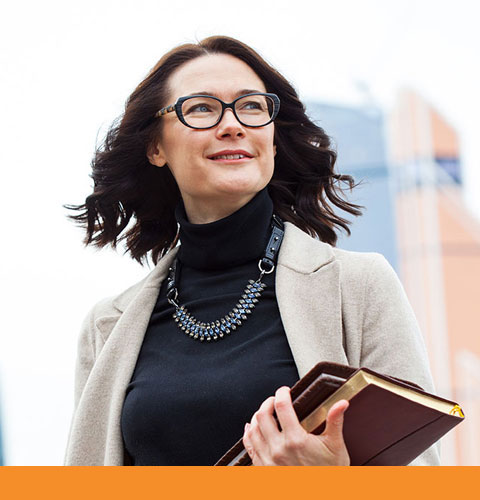 Business Owners & Employees
Investing in your employees creates positive morale, loyalty, and a great working environment. This can translate to increased productivity and job satisfaction. Partner with NPRC to create employee education plans that provide your current employees with options to further their education and directly benefit your company. Contact us to find out more about how to structure programs for your employees.
Affordable College Education for Everyone
Due to our strategic approach, Northern Pennsylvania Regional College can offer an affordable college experience for individuals, families, and businesses across the region. NPRC partners with local facilities such as community education councils, career and technical centers, libraries, schools, and businesses to be able to devote more resources to your education.
Through NPRC, students can enjoy a live classroom atmosphere at an affordable price. Contact a Student Success Specialist today for more information regarding Admissions and Enrollment.
Getting started is easy! As an open enrollment institution, all you need is proof of high school graduation, your high school transcript, GED, or other credential that shows you have completed high school or the equivalent. Application and registration at NPRC is facilitated by a Student Engagement Specialist who will help you develop an academic plan that will help you achieve your goals.
Convenient Community Locations
Northern Pennsylvania Regional College uses existing community facilities across the nine Pennsylvania counties we serve to make attendance convenient for our students. Classes are offered within 30 minutes of most learners. This eliminates the need for our students to leave their communities and travel to traditional Pennsylvania college campuses for class instruction.