A Quality, Affordable Education Close to Home
Providing career-advancing education for high school students, adult learners, and employees
Affordability
Northern Pennsylvania Regional College uses an effective real-time video based class instruction model. We also partner with community facilities to keep operational fees and tuition costs low. NPRC makes college or post-secondary education affordable for everyone!
Accessibility
Like community colleges, Northern Pennsylvania Regional College is an open enrollment College. No tests or entrance exams are required. All you need is a high school diploma or the equivalent to register for classes. NPRC makes college or post-secondary education accessible for everyone!
Convenience
Northern Pennsylvania Regional College partners with local libraries, community education centers, and schools to deliver class instruction at multiple sites across the region via live interactive video technology. NPRC makes college or post-secondary education convenient for everyone!
Northern Pennsylvania Regional College does not operate as a traditional campus-based college, nor are we an online college. To keep our classes affordable and convenient for students, community locations are utilized to deliver class instruction at multiple sites across the region and are brought together via live interactive technology. NPRC offers dual enrollment, associate degree, and workforce development courses.
Learn more about who we are and how we can help you expand your goals and achieve your dreams!
Academics
Associate Degrees
Workforce Development Trainings
Industrial Training Courses Offered by NPRC
Workforce development programs are open to the public specializing in non-credit training sessions and professional development for industry workers. Beginning in July 2018, NPRC will be expanding their technical training field of studies by partnering with Pennsylvania College of Technology Workforce Development and Continuing Education.
Check out our Industrial Technology summer courses for more information on class schedule.
Cameron County Senior High School
Crawford County Career and Technical Center
University of Pittsburgh at Titusville
Community Education Center of Elk and Cameron Counties
Erie County Technical School
Gannon University, A.J. Palumbo Academic Center
Girard High School
Union City High School
East Forest Jr./Sr. High School
West Forest High School
Potter County Education Council
Tidioute Community Charter School
Warren-Forest Higher Education Council
Corry Higher Education Council
Meadville Public Library
Northern Potter High School
Northern Pennsylvania Regional College brings a college education right to your community, so you do not have to leave the area for training or post-secondary education. Our approach allows us to utilize various businesses, schools, and organizations locally across our 9-county service area to deliver class instruction. NPRC currently offers classes in eight counties for Summer 2018.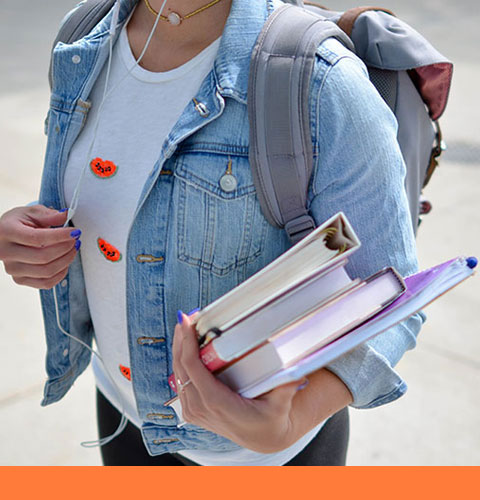 High School Students
Get a jump-start on your college education! Eligible high school juniors and seniors can take dual enrollment classes at Northern Pennsylvania Regional College to earn college credits. NPRC classes can be taken outside of normal school hours right in your community and credits are transferable to most colleges and universities. Contact a Student Success Specialist today to learn more about earning college credits in high school.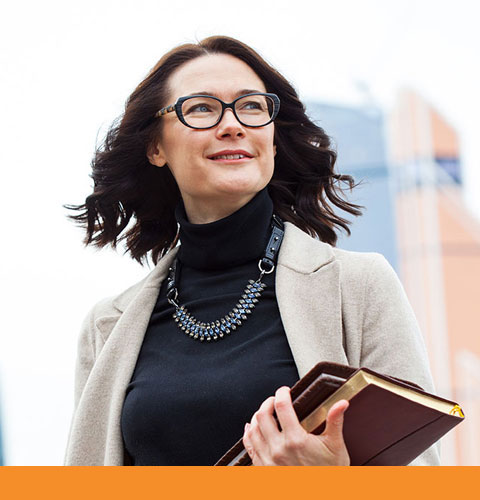 Adult Learners
Northern Pennsylvania Regional College can provide you with the education you need to move your life in the direction you want. Whether you have some or no college credits, maintain certificates of training, are making a career change, or seeking another degree, there are options for you here. NPRC will work with you to determine what course work necessary for you to achieve your goals. Contact us today to connect with a Student Success Specialist who can help you develop an education plan!
Business Owners & Employees
Investing in your employees creates positive morale, loyalty, and a great working environment. This can translate to increased productivity and job satisfaction. Partner with NPRC to create employee education plans that provide your current employees with options to further their education and directly benefit your company. Contact us to find out more about how to structure programs for your employees.
Affordable Education for Everyone
By not owning expensive facilities, Northern Pennsylvania Regional College keeps college costs low for individuals, families, and businesses across the region. NPRC partners with local facilities such as community education councils, career and technical centers, libraries, schools, and businesses to be able to devote more resources to your education, not college overhead.
Students can enjoy the live classroom atmosphere at an affordable price. Contact a Student Success Specialist for more information regarding Admissions and Enrollment.
Getting started is easy! As an open enrollment institution, all you need is proof of high school graduation, your high school transcript, GED, or other credential that shows you have completed high school or the equivalent. Application and registration at NPRC is facilitated by a Student Success Specialist who will help you develop an academic plan that will help you achieve your goals.
Convenient Community Locations
Northern Pennsylvania Regional College uses existing community facilities across the nine counties to make attendance convenient. Classes are offered within 30 minutes of most learners. This eliminates the need for our students to leave their communities and travel to traditional college campuses for class instruction.

Having evening classes allowed me to work full time and start my career, then advance within the company after completing my degree. I was able to gain experience while earning my degree, which is great. I really loved the Interactive Television (ITV). The ability to have a traditional classroom experience without having to travel is an amazing thing, especially for our area! This program changed my life. It allowed me to earn a degree while still maintaining my obligations at home. I am so very thankful for this opportunity and I really hope it continues to grow.
— Tesla, Degree Student

My daughter Mckenna will be transferring to Edinboro University in the fall. She has also been accepted into the ROTC program with a scholarship. Her transfer was made possible and initiated by the opportunities that were offered to her because of your program. Her original plan was to transfer after completing two years, but because of the successes she achieved with Northern Pennsylvania Regional College, this opportunity came her way. Her participation in your program has been successful and rewarding. We will continue to recommend your institution to aspiring students.
— Bill, Parent

I really enjoyed the evening classes. It was convenient for me, but also very personable because I could interact with the teachers and the other students from across the different counties. This program works and I could achieve my dream of finishing college in a way that wasn't available to me years ago. I think this opens a world of opportunities for other people who work full-time because they can go to school at night. Knowing I am setting a good example for my children is the biggest reward I could ever ask for. I am extremely proud of myself for earning this degree and I know my children are proud of me as well.
— Connie, Degree Student

Without this program, I would have all the 'hands on experience,' but no degree to back it up. In this day and age, it is very necessary to have that degree and I am the first in my family to do so! I am very grateful to have the chance to earn it and give me a chance to broaden my horizons and give myself a chance to live a life outside of poverty. I am so glad that I have earned this degree.
— Tammy, First Generation Degree Graduate

I wasn't able to finish my college education when I was younger due to a family situation. I always wanted to go back to school. When I went back, I preferred the evening classes and the interactive TV option Northern Pennsylvania Regional College gave me. I could work and take care of my children during the day, and focus on my schoolwork at night. The classroom atmosphere was comfortable and casual, which I felt allowed everyone to be more open. I do plan to continue my education, grow my business, and maintain a career. I am overjoyed with my degree and my goal is to keep moving forward. This program has had so much positive impact on the students, their families, and the community.
— Elise, Returning College Degree Student