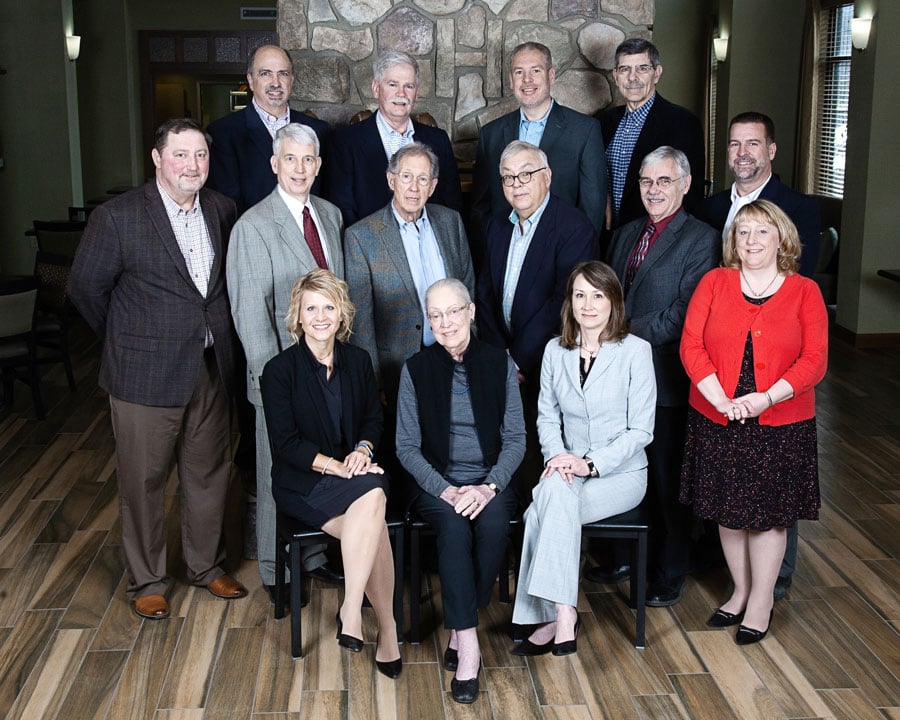 The Board of Trustees of Northern Pennsylvania Regional College are professionals and business people from across Northwestern Pennsylvania dedicated to seeing that education and opportunity are available to all citizens of the region, regardless of location. The Trustees serve to advise and guide the college in meeting its mission of accessibility and affordability. They also provide a critical voice for businesses, industries, government, and community organizations to the college.
Mrs. Kate Brock – Chairperson – St. Marys, PA
Mrs. Amanda Hetrick – Vice-Chairperson – Tionesta, PA
Mr. Hank LeMeur – Secretary – Warren, PA
Ms. Mary Bula – Erie, PA
Dr. Adrienne Dixon – Erie, PA
Mr. Robert Esch – Bradford, PA
Mr. Andy Foyle – Erie, PA
Mr. Robert Kaemmerer – Warren, PA
Mr. Greg Mahon – Harrisburg, PA
Dr. Richard McDowell – Bradford, PA
Mr. Douglas Morley – Coudersport, PA
Mrs. Susan Snelick – Ridgway, PA
Mr. Kevin Sprong – Meadville, PA
Honorable Mary Jo White – Oil City, PA
Mr. Dennis Wilke – Pittsburgh, PA
Assistant to the Board of Trustees
Ann M. Nelson
Northern Pennsylvania Regional College
300 2nd Avenue, Suite 500
Warren, PA 16365
Phone: 814-230-9010
Fax: 814-313-7320
Email: anelson@rrcnpa.org
Contact Ann Nelson to get in touch with the Board of Trustees.
2020 Board Meeting Schedule
January 10, 2020
February 14, 2020
March 13, 2020
April 10, 2020
May 8, 2020
June 12, 2020
August 14, 2020
September 11, 2020
October 9, 2020
November 13, 2020
December 11, 2020
Unless otherwise noted, all meetings of NPRC's Board of Trustees will meet at 10 a.m. in the Board Room of the NPRC administrative offices in Warren, PA.