The Board of Trustees of Northern Pennsylvania Regional College are professionals and business people from across Northwestern Pennsylvania dedicated to seeing that education and opportunity are available to all citizens of the region, regardless of location. The Trustees serve to advise and guide the college in meeting its mission of accessibility and affordability. They also provide a critical voice for businesses, industries, government, and community organizations to the college.
Kate Brock – Chairperson – St. Marys, PA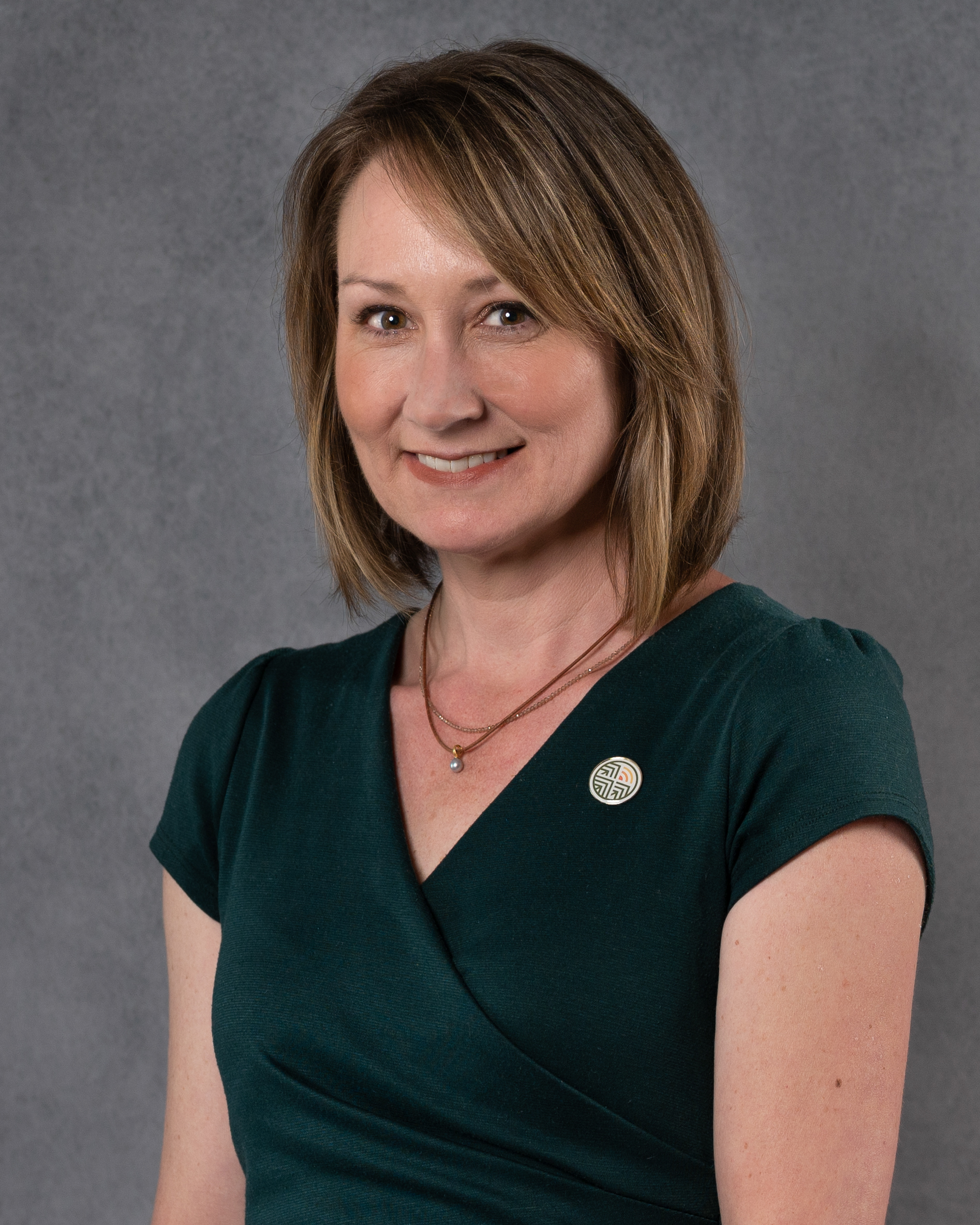 Professional Experience
Executive Director, Community Education Center of Elk & Cameron Counties, St. Marys, PA
Education
Master of Public Administration, Pennsylvania State University
Concurrent Certificates in Policy Analysis/Evaluation and Human Resources
Bachelor of Arts, History/ Art History, Bloomsburg University
Volunteer and Community Service
Board Member, PA Wilds Center for Entrepreneurship, June 2014-Present (current Chair)
Board Member, North Central PA Workforce Development Board, July 2017-Present (Committee Chair)
Board Member, Penn Highlands Healthcare Elk Hospital, July 2017-Present
Board Member, Elk County Council on the Arts, June 2011-December 2018 (Chair, Vice-Chair and Secretary)
Board Member, PA Association of Nonprofit Organizations, January 2016-December 2019
Robert C. Esch, Vice-Chairperson – Bradford, PA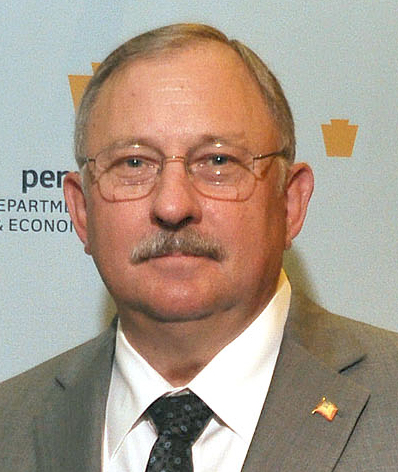 Professional Experience
Retired, Vice President, American Refining Group, Inc.
Education
Bachelor of Science, Saint Bonaventure University
Volunteer and Community Service
Chairman of the Board for Futures Rehabilitation Center, the former ARG Federal Credit Union
Vice-Chair and Past Chair of the North Central Workforce Investment Board
Vice-Chair of the Bradford Landmark Society Board
Member and Vice-Chair of Bradford Sanitary Authority
Past Chair of the Pennsylvania Workforce Investment Board Association
Past President of the Bradford Area Chamber of Commerce
Member of the Executive Board for the North Regional Planning and Development
Collaborated with multiple levels of government to communicate and support issues representing our most vulnerable citizens
Founding Member of the Steering Team for Leadership McKean
President, CASA (Court Appointed Special Advocate) Program
President, McKean County Community Foundation
Educational Consortium of the Upper Allegheny
Bradford Economic Development Commission
Dresser-Rand Challenger Learning Center
Pennsylvania Early Learning Commission
McKean County Collaborative Board
Essential Emergency Support Training Program Advisory Board
Henri (Hank) LeMeur, Jr. – Secretary – Warren, PA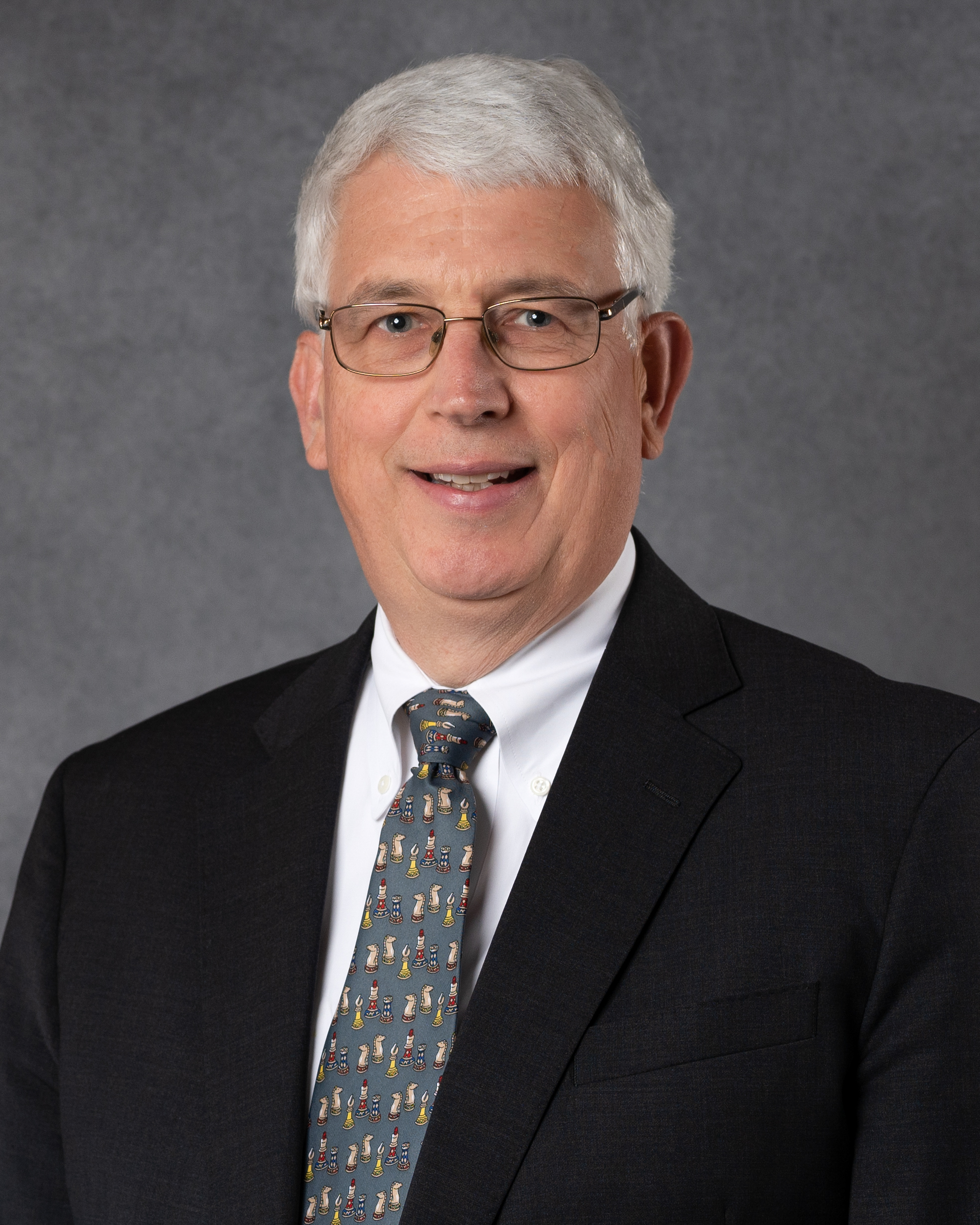 Professional Experience
President and CEO of Superior Tire & Rubber Corp.
Education
Master's in Industrial Administration, Carnegie Mellon University
Bachelor of Science in Electrical Engineering, Cornell University
Volunteer and Community Service
Warren County Chamber of Business and Industry, Executive Committee
Warren County YMCA, Board Member and past President
Adrienne M. Dixon – Erie, PA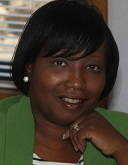 Professional Experience
Sarah A. Reed Children's Center
Edinboro University, Associate Professor (Tenure)
Education
Ph.D. in Counseling Psychology, Gannon University
Post Graduate Certificate in Marriage and Family Therapy, St. Vincent Health Center/Gannon University
Master of Science in Counseling Psychology, Gannon University
Bachelor of Arts, Thiel College
Volunteer and Community Service
Erie Migrant Head Start Advisory Board
Erie County Community Development Board
Greater Calvary Human Service Board
Children's Advocacy Center Board
Cambridge Springs Prison
Erie County Prison
Jamie Evens – Port Allegany, PA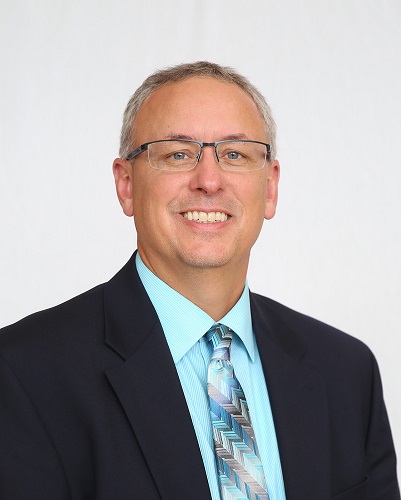 Professional Experience
Regional Director, Hospitality and Operations, UPMC North Central Region
Education
Master of Business Administration, Marist College
Bachelor of Science in Business Management and Marketing, Indiana University of PA
Society for Human Resource Management - Senior Certified Professional (SHRM-SCP)
Volunteer and Community Service
Lector and Eucharistic Minister, St. Mary Roman Catholic Church
Former Board Member and Treasurer, NW Pennsylvania AHEC
Former Board Member and Treasurer, Potter County Education Council
Former Board Member, NC Pennsylvania Workforce Investment/Workforce Solutions
Board Member and President, Port Allegany Youth Basketball Association
High School Girls' Varsity Basketball Coach
Mario Fontanazza – Oil City, PA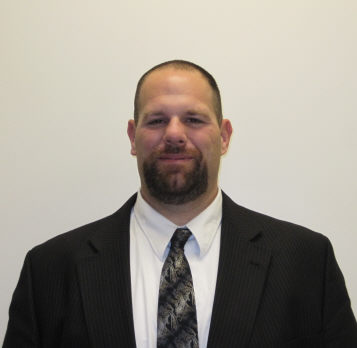 Professional Experience
Director, Venango Technology Center
Education
Vocational Director Certification, Indiana University of PA
K-12 Principal Certification, Edinboro University of PA
Master's Degree in Educational Administration, Edinboro University of PA
Bachelor's Degree in Technology Education, California University of PA
Volunteer and Community Service
Member of the National Association of Secondary Schools
Member of the Pennsylvania Association of Career and Technical Administrators
Member of the City of Oil City, Civil Service Commission
Member of the Venango Area Chamber of Commerce
Advisory board member of Clarion University, Venango Campus
High School Assistant Football Coach
Jennifer Gesing – Bear Lake, PA
Professional Experience
Executive Director of Beacon Light Behavioral Health System
Education
Master of Education, St. Bonaventure University
Bachelor of Arts in Communications Slippery Rock University, Slippery Rock, PA
Volunteer and Community Service
Warren County CJAB
Warren County Probation Association
Previous Member Warren County Chamber of Business and Industry - Chamber Operations Committee
Previous Member United Fund of Warren County
Previous Member Chautauqua Tapestry
Graduate Leadership Warren County
Amanda Hetrick – Tionesta, PA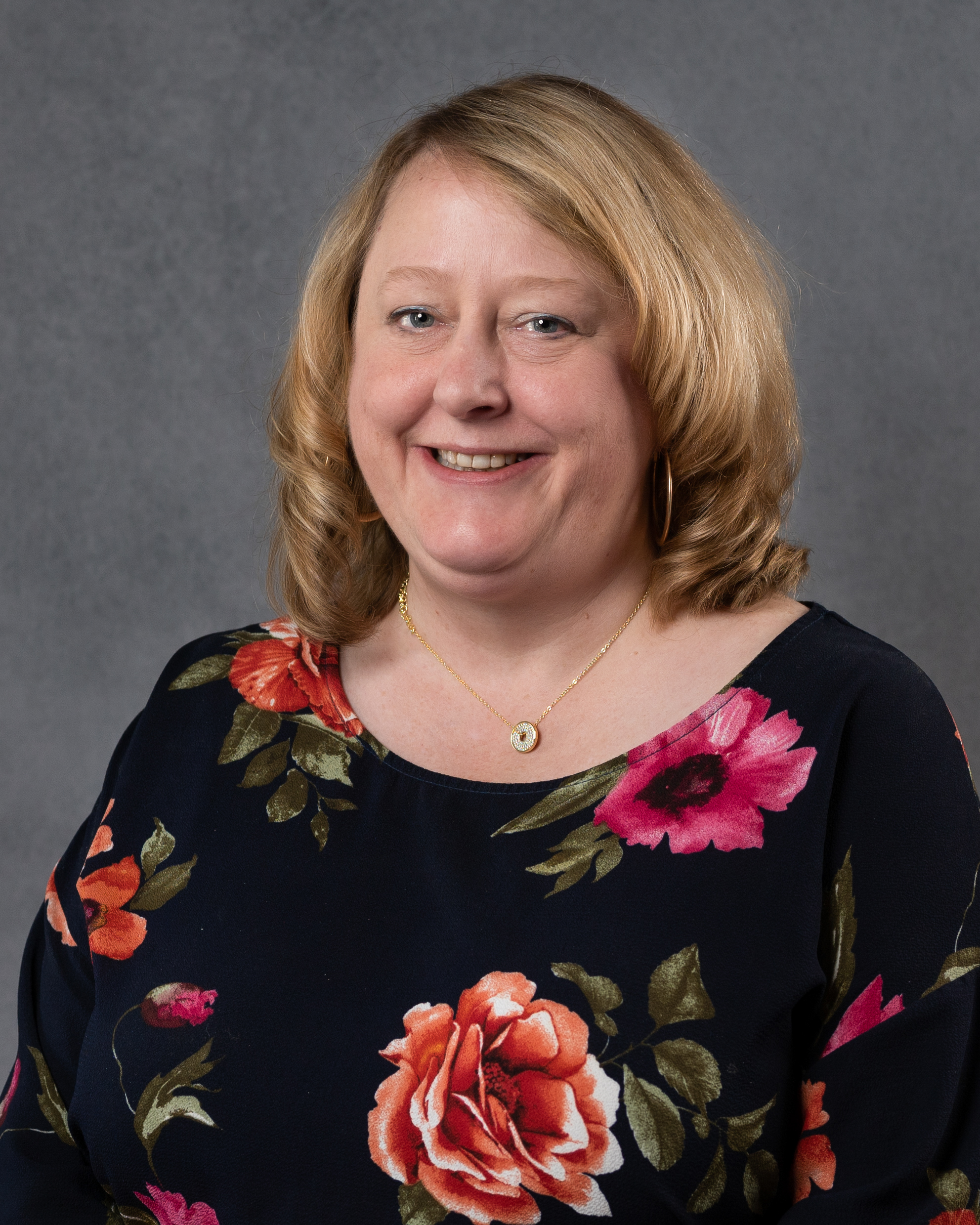 Professional Experience
Superintendent, Forest Area School District
Education
Letter of Eligibility Westminster College, New Wilmington
Secondary Principal Certification Edinboro University, Edinboro, PA
Master's Degree in Educational Administration Edinboro University, Edinboro, PA
Secondary English Education Certification Edinboro University, Edinboro, PA
Bachelor's Degree in English Allegheny College, Meadville, PA
Volunteer and Community Service
Association for Supervision and Curriculum Development Pennsylvania Association for Rural and Small Schools
Pennsylvania Association of School Administrators National Association for Elementary and Secondary Principals
Pennsylvania Schools to Watch State Team
Member and Past-president Titusville United Way Board of Directors, Forest
Warren Children's Roundtable Member and Secretary
Forest Warren Human Services Board of Directors
Immediate Past President Warren Forest Hi-Ed Board of Directors
Allegheny Forest Alliance Board of Directors
Forest County CYS Advisory Board Educational Consortium of the Upper Allegheny Board of Directors
Secretary Forest County Business Alliance Board of Directors
Greg Mahon – Harrisburg, PA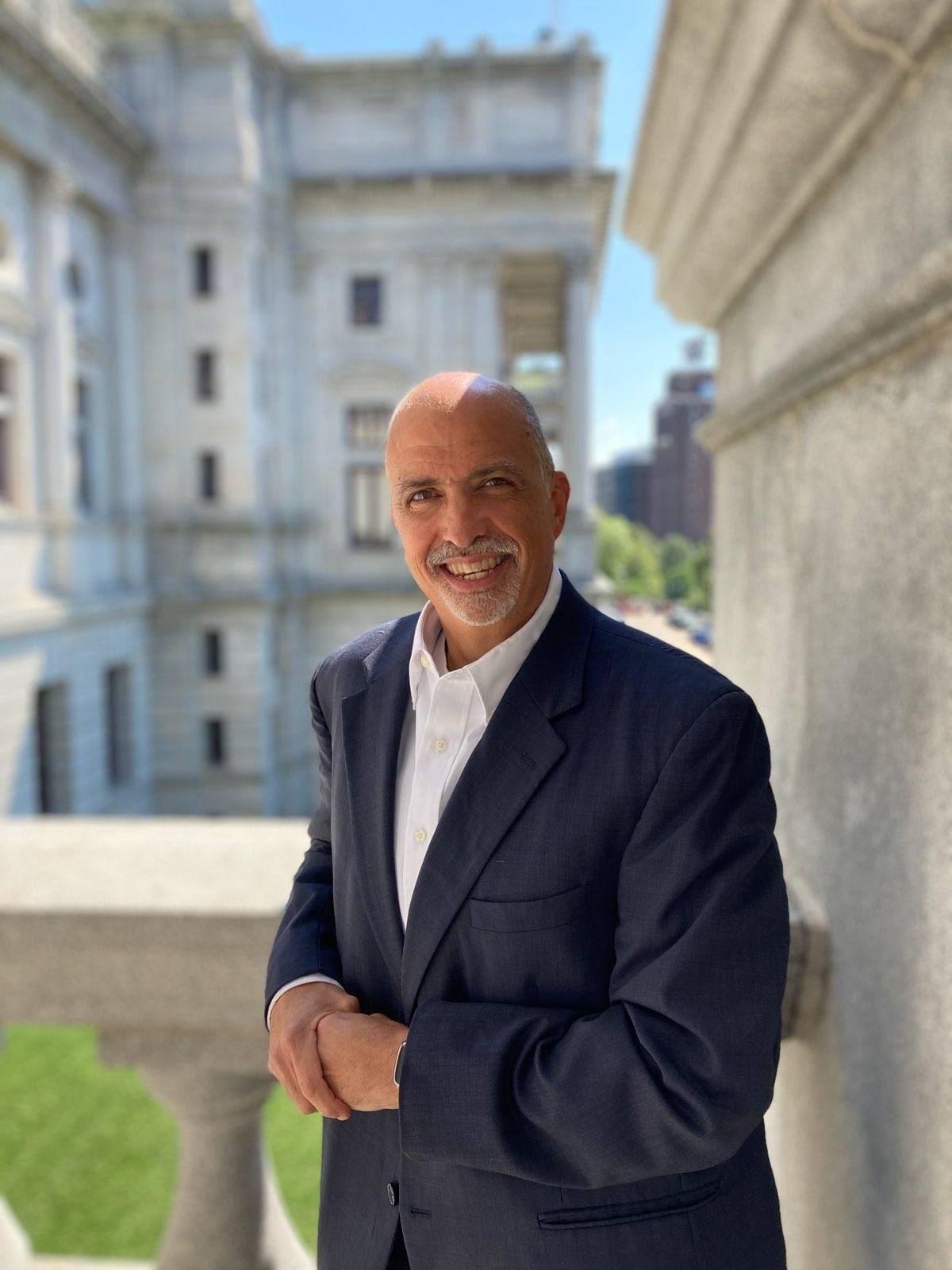 Professional Experience
Deputy Chief of Staff to Sen. Kim Ward, Majority Leader, Senate of Pennsylvania
Education
Associate of Science in Business Administration, The Pennsylvania State University
Bachelor of Science in Public Policy, The Pennsylvania State University
Volunteer and Community Service
Chairman, Lower Allen Township Recreation and Parks Board
Past President and Coach, Cedar Cliff Youth Softball Association
Past Coach, Fusion F.C. Soccer Club
Past Instructor, Junior Achievement
Kimberly Rees – Austin, PA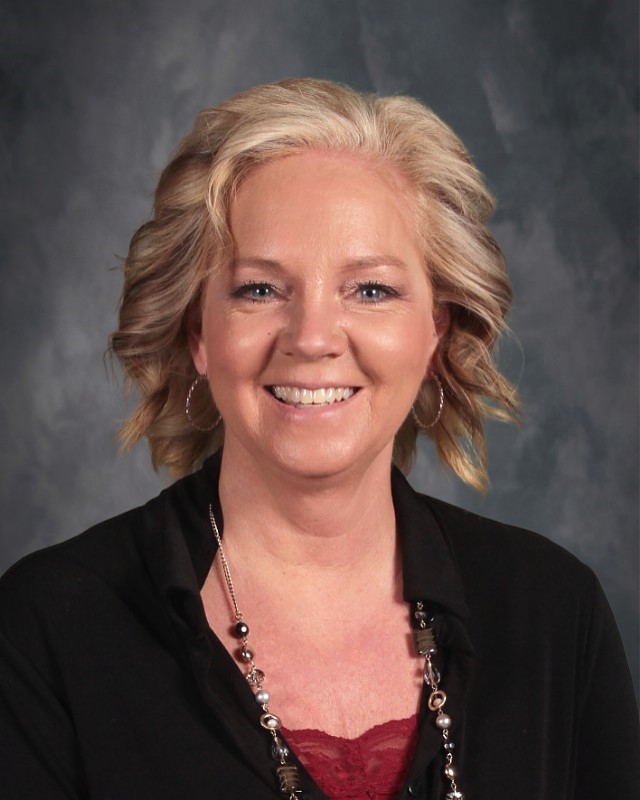 Professional Experience
Superintendent, Austin Area School District
Education
Ed.D. in Education Leadership, California University of PA
Letter of Eligibility, Edinboro University
K-12 Principal Certification, Edinboro University
Master's Degree in Curriculum and Instruction, Gannon University
Volunteer and Community Service
Former Board Member, Educational Consortium of the Upper Allegheny (ECUA)
Amy Shields – Kane, PA
Professional Experience
Executive Director, Allegheny Hardwood Utilization Group, Kane, PA
Education
Bachelor of Science in Business Administration/Accounting, Indiana University of PA
Volunteer and Community Service
Member of the Pennsylvania Hardwoods Development Council
Member of the State Implementation Committee for the PA Sustainable Forestry Initiative
Board member and past treasurer for the Lumber Heritage Region
Member of the Allegheny Forest Alliance
Member of the PA Project Learning Tree advisory committee
Past president, secretary, and treasurer of the St. Marys Public Library
Former board member of the Pennsylvania Forest Products Association
Past president, secretary, and treasurer of the Allegheny Hardwood Utilization Group
Former board member of the Community Education Center of Elk and Cameron Counties
Former board member of the St. Marys Chamber of Commerce
Election poll worker
Project Learning Tree program presenter
Junior Achievement program presenter
Duane Vicini – Warren, PA
Professional Experience
Retired, Chief of Staff, Northern Pennsylvania Regional College
Retired, Superintendent of Schools, Forest Area School District
Education
Bachelor of Science in Elementary Education, Mansfield State College
Master's of Science in Education, University of Pittsburgh
Master's of Science, Education Administration, Saint Bonaventure University
Volunteer and Community Service
Served on the Middle States Association of College and Schools Commission on Secondary Schools Pennsylvania State Advisory Committee
Served as President of the Northwest Chapter of the Pennsylvania Association for Supervision and Curriculum Development
Served two terms as the Chairperson of the Warren/Forest Higher Education Council
Was a member of the founding Board of the Court Appointed Special Advocate (CASA) Executive Board as the Chief Financial Officer
Served on the State Board of the Pennsylvania Association of Rural and Small Schools
Served on the Allegheny Forest Alliance Board of Directors
Recognized by Mansfield University's Society of Honors receiving the 2007 Distinguished Educator Award for outstanding achievements in the field of education
Served as the Founding President of the Education Consortium of the Upper Allegheny and as the Project Executive for the Northern Pennsylvania Regional College
Received a Pennsylvania State Senate Recognition Citation for service to the Commonwealth and education upon retirement from NPRC
Holli Wolfe – Titusville, PA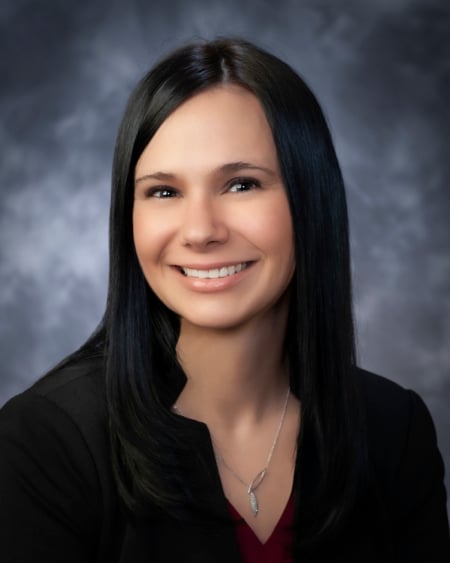 Professional Experience
Associate Vice President of Operations, Titusville Area Hospital
Education
Master of Science in Health Administration, University of St. Francis
Board certified in Healthcare Administration as a Fellow of the American College of Healthcare Executives
Bachelor of Science in Radiology, Clarion University
Volunteer and Community Service
Board Member, Bridge Builders Forest County Community Foundation
Board Member, VNA Alliance
Board Member, Greater Titusville Development Foundation
Forest County Children and Youth Services Advisory Committee
Dr. Richard "Dick" McDowell – Bradford, PA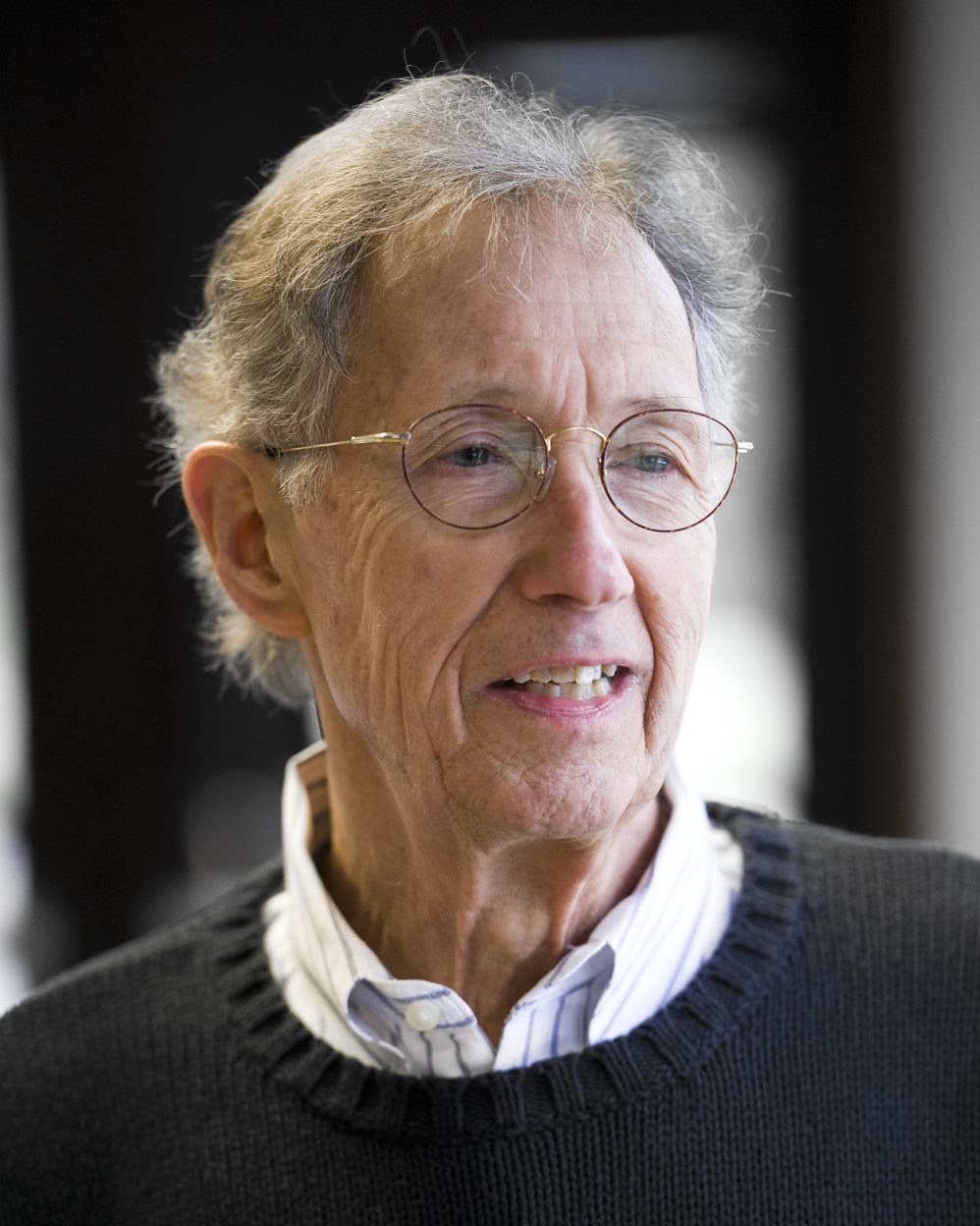 Professional Experience
President Emeritus, University of Pittsburgh-Bradford, Bradford, PA
Former Associate Professor of Biology, University of Pittsburgh-Bradford, Bradford PA
Education
B.S. Biology - High Point University (NC)
M.S. Biology - St. Louis University
Ph.D. Biology - St. Louis University
Honorary Doctorate, High Point University (NC)
Volunteer and Community Service
Former Board Member, Northern Pennsylvania Regional College (NPRC)
Founding Trustees of the Educational Consortium of the Upper Allegheny
Pitt-Bradford Alumni Association Teaching Excellence Award
Athletic Hall of Fame, University of Pittsburgh-Bradford
Formerly the Youngest Acting College President in the Country, University of Pittsburgh-Bradford
Trustee of Pitt-Bradford Education Foundation
Rochester Institute of Technology President's Roundtable
PA 529 College Saving Program Advisory Board
Founding Trustee of the Upper Allegheny Health System, Inc
Trustee of the Bradford Regional Medical Center
Past Trustee of The Hospital & Health System Association of Pennsylvania
Executive Board of the University of Pittsburgh Center for Rural Health Practice
Board of Directors of Northwest Bank
Board of Directors of the Bradford Area Alliance
Blaisdell Foundation Board of Directors
Bradford Area United Way, YMCA, PA Humanities Council, American Cancer Society, and served on the Board of Headwaters Charitable Trust (2001-2006)
American Association of State Colleges and Universities; Committee on State Relations (1985-1986)
Committee on Agriculture, Renewable Resources and Rural Development (1987-1990)
Chairman, Steering Committee/Council of Rural Colleges and Universities (1991-1993)
Committee on Information Technologies and Learning (1993-1994)
Ed Pitchford – Boalsburg, PA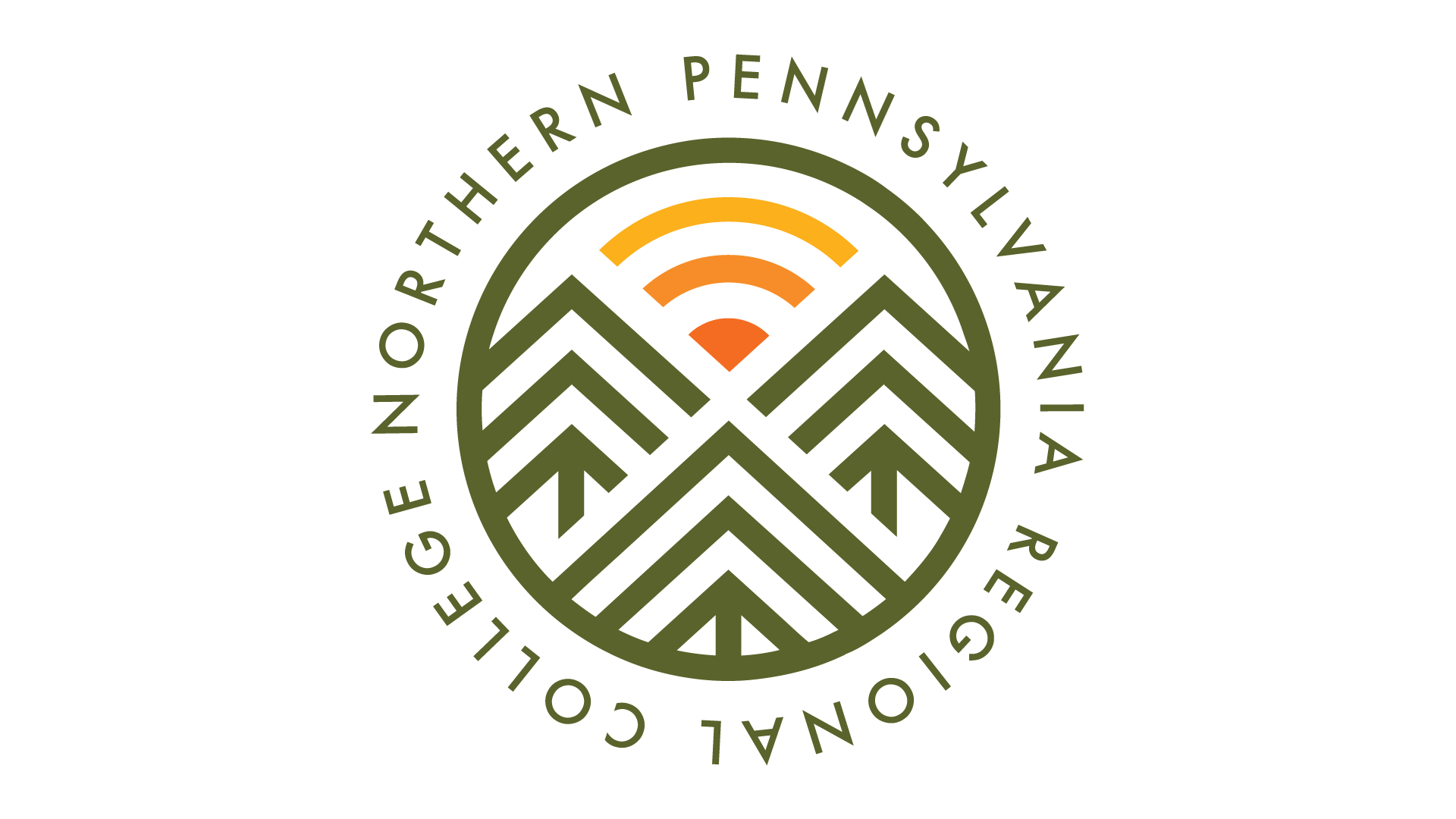 Professional Experience
Former President and Chief Executive Officer, UPMC Cole
Education
Bachelor of Science in Accounting, Pennsylvania State University
Volunteer and Community Service
Former Board Member, Educational Consortium of the Upper Allegheny (ECUA)
Former Board Member, Northern Pennsylvania Regional College (NPRC)
Community Volunteer, Pennsylvania State University
Hon. Mary Jo White – Oil City, PA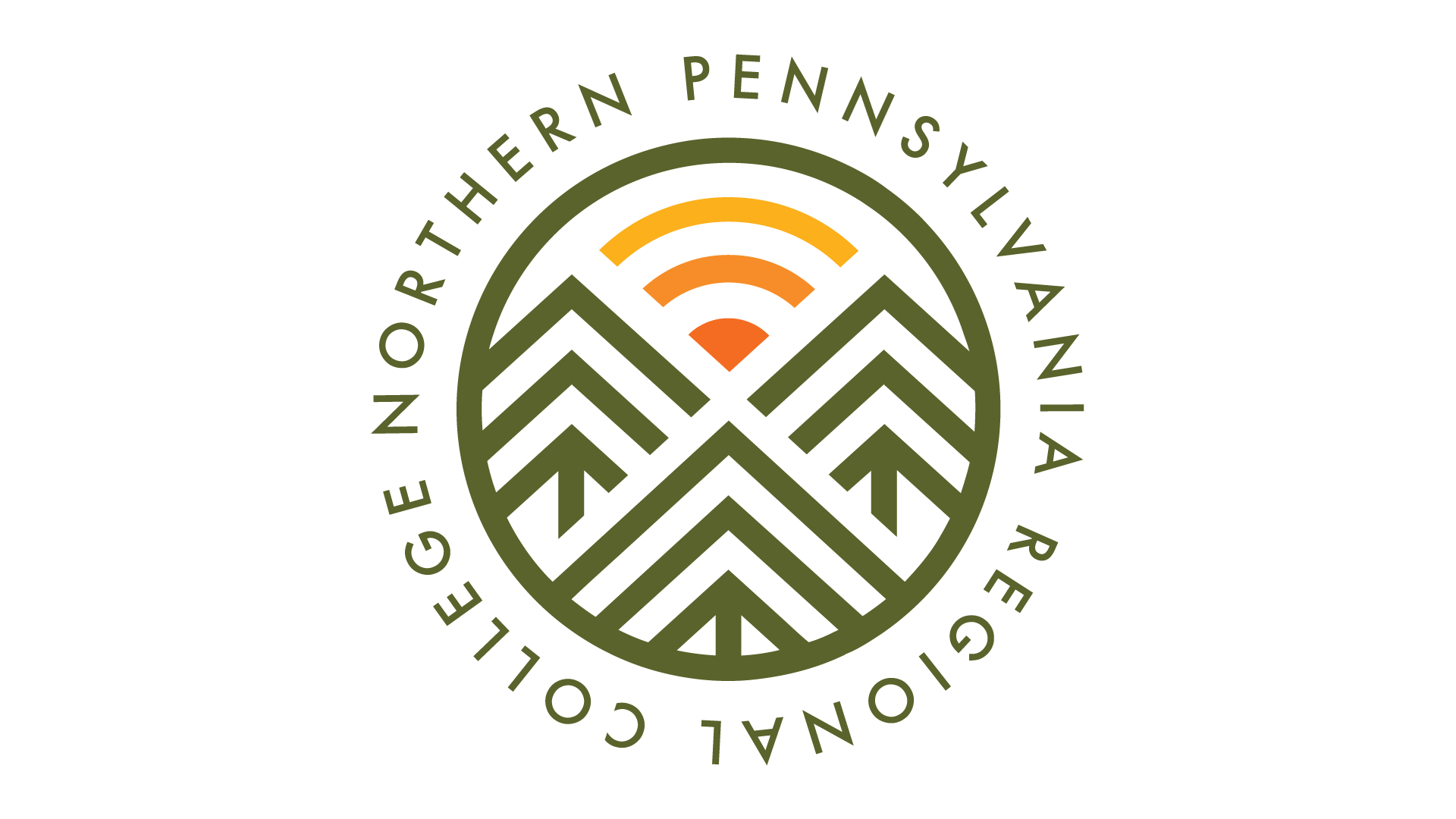 Professional Experience
Member of the Pennsylvania State Senate for the 21st District from 1997 to 2013
Former Corporate Secretary and Vice-President for Environmental/Government Affairs for Quaker State Oil Corp
Former Public Defender for Venango County, Pennsylvania
Education
Bachelor of Arts, Quincy University
Juris Doctor, University of Pittsburgh School of Law
Volunteer and Community Service
Former Board Member, Educational Consortium of the Upper Allegheny (ECUA)
Former Board Member, Northern Pennsylvania Regional College (NPRC)
Former Trustee Emerita for the Board of Trustees for the University of Pittsburgh
Former University of Pittsburgh Public Health Board of Visitors