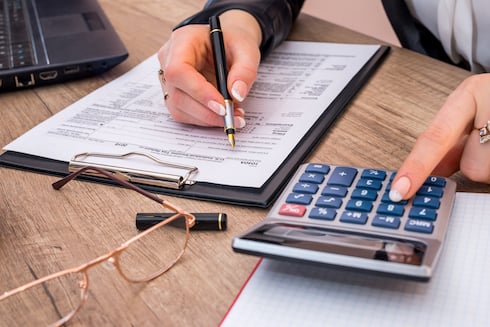 Paying for college can be tough for some students. Others may already think they can't afford college even before they apply. The Federal Student Aid Office of the U.S. Department of Education provides tools and resources to assist college students with paying for college. At Northern Pennsylvania Regional College (NPRC), our Student Success Specialists can help you navigate the federal financial aid application process step-by-step.
The Free Application for Federal Student Aid (FAFSA)
The Free Application for Federal Student Aid is a form that is completed every year by prospective and current college students to determine the amount of federal student loans, grants, or work-study funds they may be able to receive. Once a student applies to college, they can begin this application process as early as October. Consider these 5 tips from your Student Success Specialist when completing your FAFSA.
1. Decide on the Colleges You Want to Apply to
As a student preparing for postsecondary education, it is more than okay to be unsure of what college you want to attend. You do not need to be committed to a single institution before filing your FAFSA. If you have applied to multiple colleges, universities, or trade schools and are still waiting to hear back from them, you are able to list each of them on your student aid application. Do NOT wait to complete the FAFSA. The longer you wait, the longer it may take to receive your federal financial aid award. You will be able to go back into your application and define a single school for your financial aid to be sent to once you determine what college you will be attending.
2. Know Your Deadlines
The FAFSA application opens on October 1st of each year. Students who are planning to enroll in a community college; business, trade, or technical school; a hospital school or nursing program; or an open enrollment institution have a general deadline of August 1st of the following year to apply for financial aid. For example, if you are seeking financial aid for Fall 2019, your application should be completed between October 1, 2018 and August 1, 2019. Note that financial aid deadlines can vary by school, state, or program of study.
3. Gather the Information You Will Need for the Application
Applying for federal financial aid requires a tax return from two years prior and any supporting documentation. For example, if you are applying for 2019-2020 financial aid, you will need your 2017 taxes to complete the application. In addition to your tax return, you will need your social security and drivers license numbers, documentation of untaxed incomes – including workers comp, child support, payments to tax deferred pension, savings plans, etc. – and current bank statements, records of stocks and bonds, 529 plans, and other investments. Please note that if you are filing for aid as a dependent, you will also need the taxes and financial information of your parents or guardians.
4. Create Your FSA ID
Visit fsaid.ed.gov  and use a personal email address to create a username and password. Because this ID will be used to complete your FAFSA application in the following years, make sure the email address you use can be accessible throughout the entire time you are in college. Maintain your login information in a secure place in case you forget it year to year.
5. Book an Appointment with an NPRC Student Success Specialist
Completing your financial aid application isn't difficult, but it can be overwhelming. Do not think you have to do this all on your own. Schedule an appointment to meet with your Student Success Specialist for assistance. If you are still a high school student, some additional resources are your school's Financial Aid Nights or talking with your guidance counselor
Still hesitant to apply to college because you aren't sure if you can afford it? Before applying, check out the FAFSA4caster to get an estimate of how much federal aid you could receive. This tool can help you, or your family, begin planning out college expenses. Don't forget that if you decide to apply for college after using this tool, you still must apply for financial aid by using the Free Application for Federal Student Aid (FAFSA) form.
To apply for federal financial aid as a student in the NPRC/Gannon partnership program, use school code 003266. Visit our website for additional details on cost and aid and check back soon for an article about local and state financial aid.