Course Work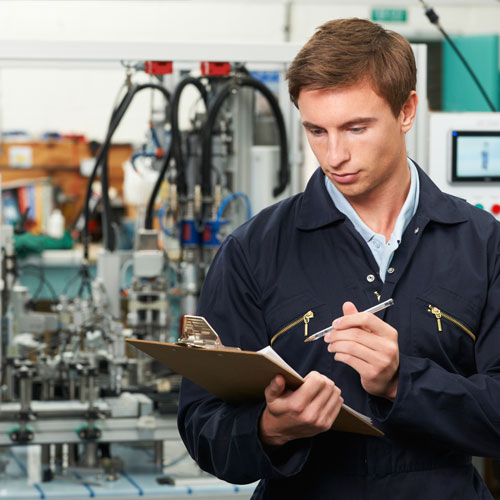 Learn the symbols, terminology, and rules of Geometric Tolerancing as prescribed in the current standard (ASME I Y14.5m-2009). Focus on how to explain the relationship between tolerances and how to apply the concepts to improve cost savings to the employer during production of parts and assemblies.
Utilize this course for non-engineers to expand employment skills as a plant floor worker, machinist, or other manufacturing professional to maximize opportunities for upward mobility and career success. Students will receive a certificate of completion at the conclusion of the course.
Interested in this program? Contact a student success specialist near you!
What can I do with the Geometric Dimensioning and Tolerancing Course?
Walk away with a solid foundation of GD&T knowledge that will increase your engineering drawing abilities, improve your technical skillset and advance your career!
When & Where
Mondays, August 6 to August 27 from 12:30 to 4:30 PM at the Community Education Center of Elk & Cameron Counties in St. Marys and the Warren/Forest Higher Education Council in Warren.