Course Work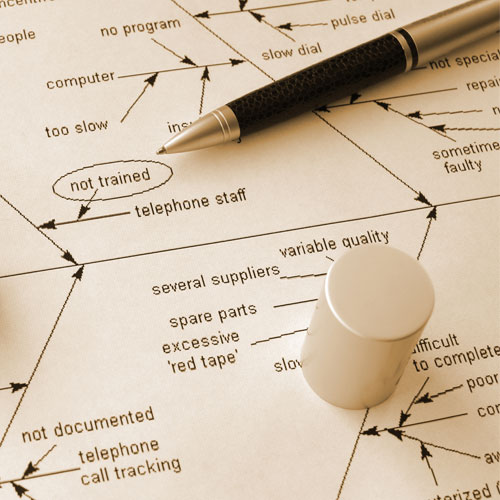 This training will make you more aware of the models and skills you need to quickly and effectively develop comprehensive solutions to problems you encounter on the job and give you practice in these skills. Students will discuss types of problems, the problem-solving process, and generating and implementing alternatives.
Interested in this program? Contact a student success specialist near you!
What can I do with the Problem Solving for Business and Industry training?
This program is specially designed for leaders, managers, supervisors, and employees to help improve their ability to analyze problems, make the right decisions, and practice these skills on the job to continuously develop your proficiency and expertise.  Learn to incorporate the following skills in your quality improvement practices:  use of the Cause-and-Effect diagram, Multi-Voting, the Five Why's, brainstorming, the relative impact charts, cost/benefit analysis, and the alternatives evaluation grid.
Course fees – $645
When & Where
Tuesdays, November 6 to November 20 from 12:30 to 4:30 p.m. at
St. Marys – Community Education Center of Elk and Cameron Counties
Meadville – Meadville Public Library
Erie – NPRC-Palumbo Academic Center
Coudersport – Potter County Education Council
Warren – Warren Forest Higher Education Council