Erie Facility Lab Extensions
Traditional Classrooms & Industry-Specific Lab Space
We are excited about our expansion to Erie County, Pennsylvania! In support of our mission, we pursue innovative means to provide educational opportunities to our students close to home. The establishment of the Education and Training Center expanded our classroom space and hands-on learning opportunities by 18 classrooms. This is the first of several planned facilities that give students access to both academic classes and a wide range of workforce development training opportunities that require the use of larger equipment and specialized training aids. This facility combines traditional classroom space, along with significant industry-specific laboratory space for training in nurse aide, science, precision machining, and other technical fields. NPRC developed this facility to ensure that the education and training needs of residents in our footprint could be met with sophisticated hands-on training tools not otherwise available. Check out some of the key features of this facility!
Erie Education and Training Center Highlights
• State-of-the-art precision machining and industrial maintenance technology hands-on labs
• Early Childhood Education hands-on learning lab set up to model classroom space early education teachers may end up working in
• Science Lab
• Nurse's Aide/Medical lab
• 14 general classrooms equipped with video technology
• Located on two Erie bus routes: Route 29/229 & Route 31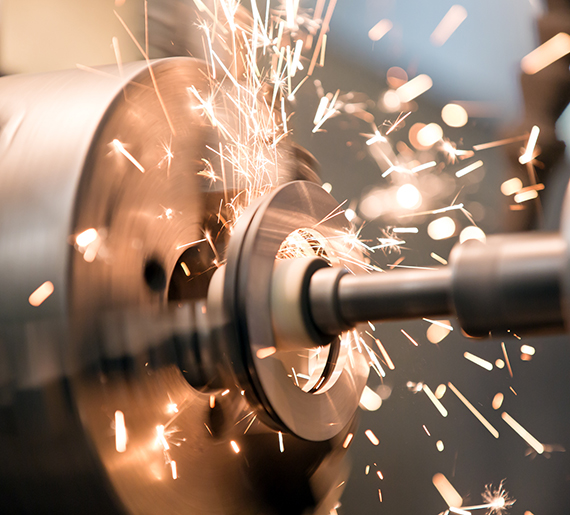 This state-of-the-art space gives students the opportunity to train on industry-standard equipment that includes three CNC centers with a Haas vertical mill, a Haas toolroom lathe, and a Mazak lathe. The lab is equipped to provide manual operations training which includes six mills, six lathes, and two grinders with workstations fully supplied with hand tools, vices, and surface blocks. A coordinate measuring machine is also provided for quality control training.
Industrial Maintenance Lab
This state-of-the-art space provides opportunities for students to learn skills like troubleshooting and quality control for in-demand jobs throughout our region. Some key components of this space are training boards for hydraulics and pneumatics, a space for electrical and high voltage lab activities, and a focused space for robotics and programmable logic controllers equipped with a Universal Robotics unit for advanced automation processes.
Early Childhood Education Lab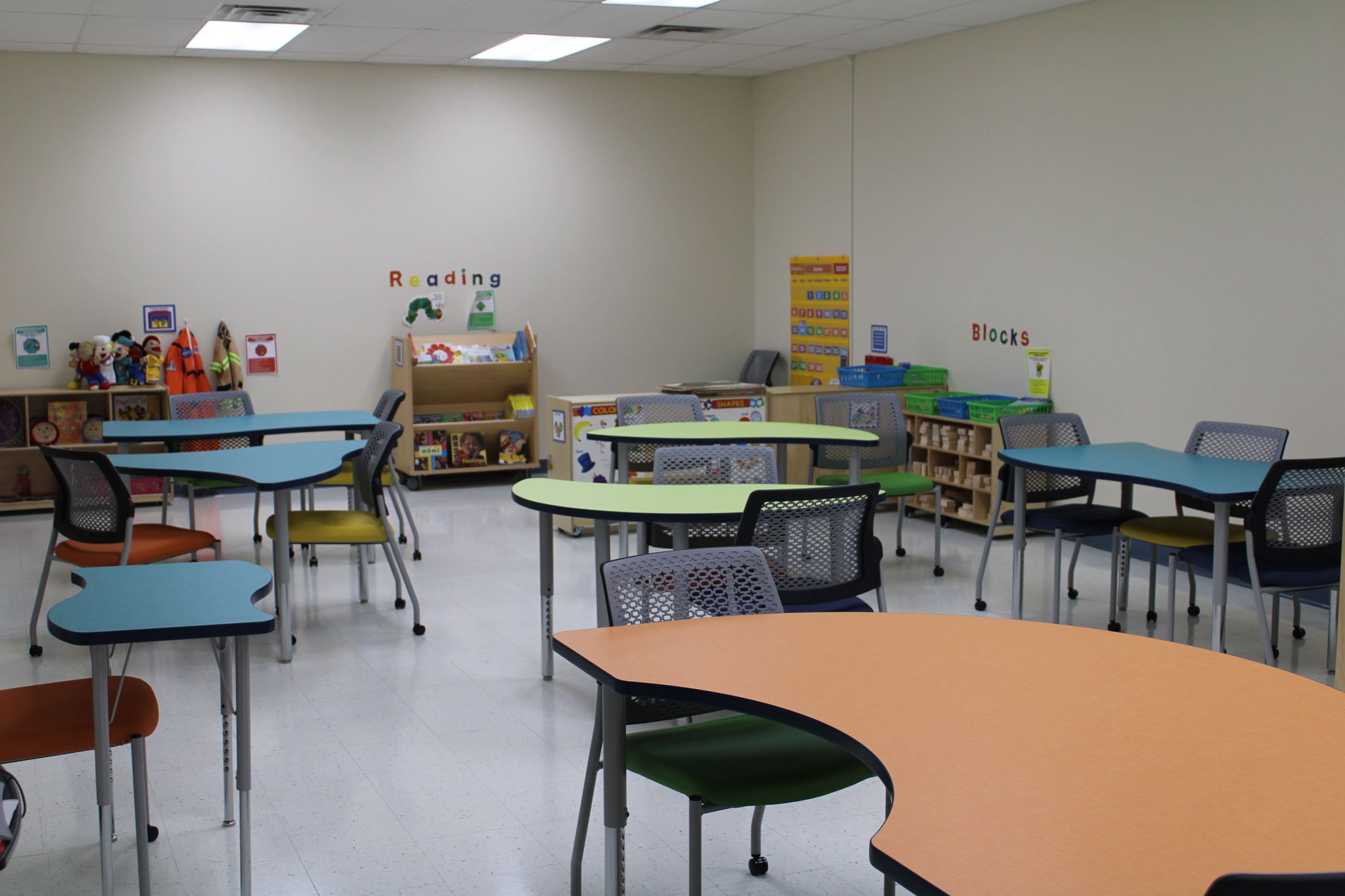 The Early Childhood Education lab is prepared to model best practices in meeting the care and learning needs of infant aged children through children as old as 10. Ten Flexible furniture arrangements allow students to structure interest centers and play areas using materials typically found in classrooms for infants, toddlers, pre-kindergarten, and early elementary settings. With this immersive environment, students are immediately able to apply practical skills and methods for instruction. Some top features are a "Circle time" area for demonstrating whole group lessons and instructional strategies; Infant-toddler area for quality care practices; STEM center with hands-on manipulatives and a child-sized sensory exploration table; additional interest center areas in art, literacy, blocks, and socio-dramatic play.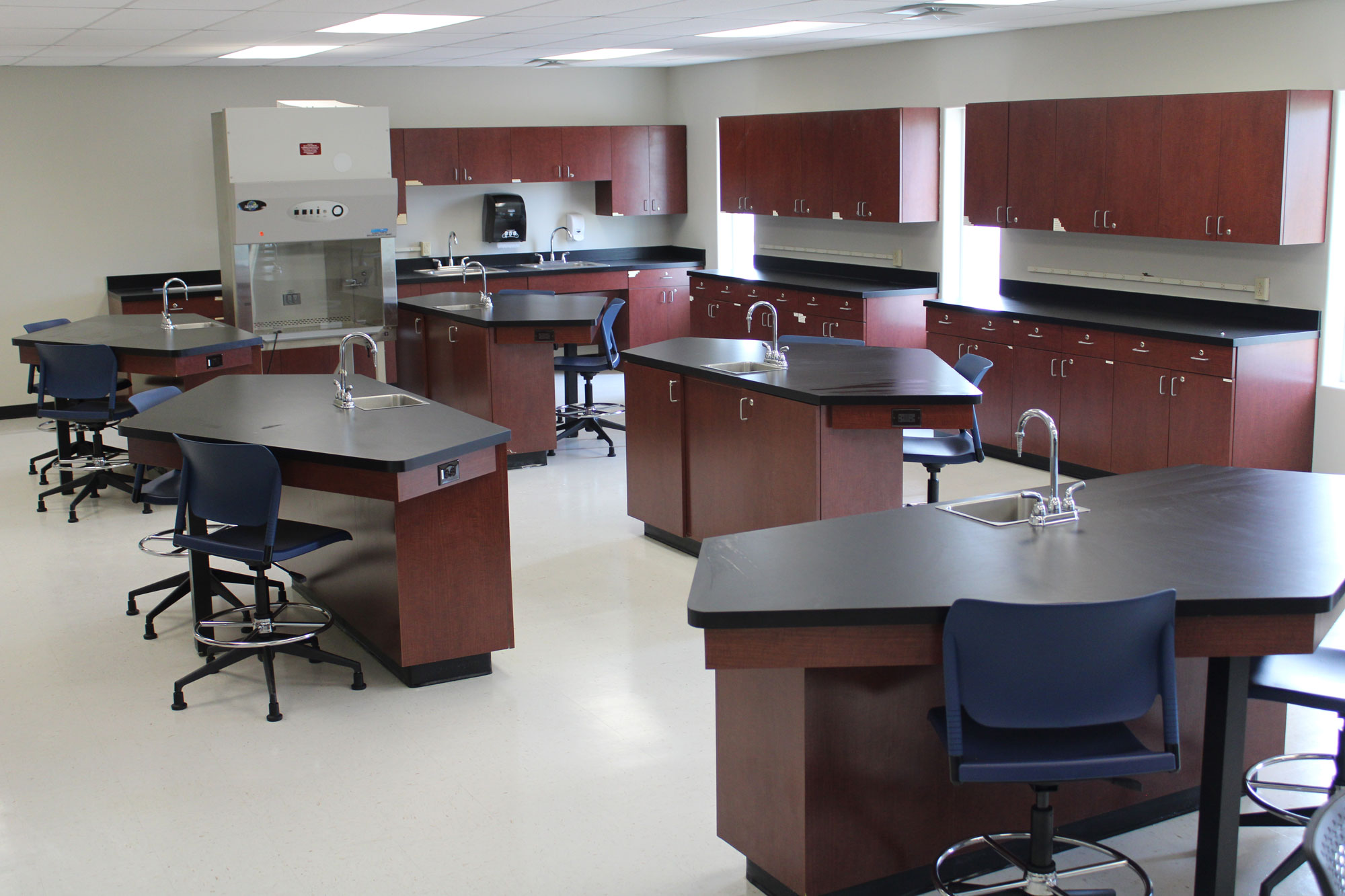 This space is a standard modern science laboratory with sinks, chemical and heat resistant table tops and counters, a safety shower, and a safety eyewash station for the safe implementation of college lab experiences. During designated lab courses, students will take part in a wide range of hands-on biology, chemistry, and physics laboratory experiences, including, but not limited to, dissections, DNA extraction and electrophoresis, microorganism studies, and microscope activities.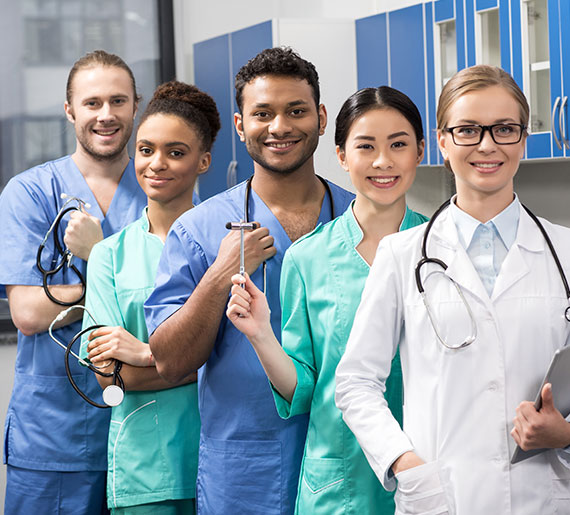 The nurse aide/medical laboratory will comply with the nurse aide regulations of the Pennsylvania Department of Education and features two simulated resident units including mannequins.  Up to 12 students can be trained at a time in the laboratory and classroom.